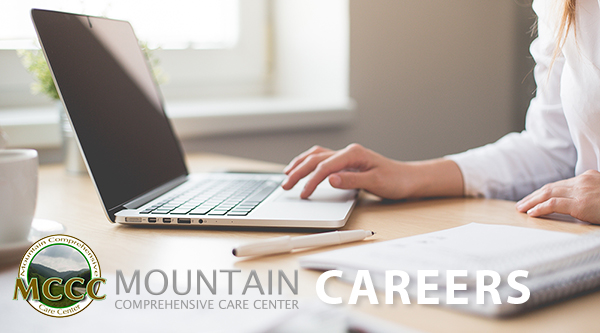 Mountain Comprehensive Care Center is a behavioral health center providing services throughout Kentucky. MCCC offers competitive wages, comprehensive benefits and Professional Liability Insurance. For more information, contact Kathy Goble, Human Resources Director.
Click here to view our employment application with Criminal Records Check Form. (Right click and select "Save target as..." to save the document. Once you have completed the form, please submit it using one of the contact methods below. Click here for Microsoft Word format.
All persons seeking employment at MCCC must complete and submit an Application for Employment, resume, and a Criminal Records Check form. Completed forms may be emailed, faxed, or mailed/delivered to Kathy Goble, Human Resources Director at Central Office, Prestonsburg, KY.
Email:
Kathy Goble, Human Resources Director (Kathy.Goble@mtcomp.org)
Fax:
Attention Kathy Goble, 606-886-4433
Mail/Deliver:
Mountain Comprehensive Care Center
Attn: Human Resources
104 South Front Avenue
Prestonsburg, KY 41653
Mountain Comprehensive Care Center, Inc. is an Equal Opportunity Affirmative Action Employer. Employment opportunity is offered based on job qualifications regardless of race, religion, color, national origin, gender, pregnancy, sexual orientation, age, physical or mental disability, protected veteran or victimization status.
Attachments