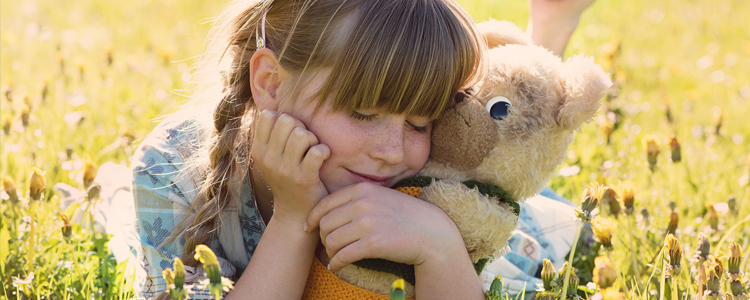 MCCC provides specialized care to children and adolescents that experience behavioral difficulties. Our trained staff provide assessments, counseling and referrals to programs that are specifically designed for this age group.
---
Psychiatric and Psychological Services
If you are experiencing depression or anxiety, your therapist may recommend an evaluation by one of our staff psychiatrists. One of our Psychiatrists or Licensed Nurse Practitioners may prescribe appropriate medications as part of your psychiatric treatment. We also have licensed professionals available to provide psychological evaluations, guardianship determinations and other psychological services.
First Steps
Mountain's First Steps Point of Entry (POE) is the beginning place for families with children from birth to 3 years who has concerns with their child's development. First Steps is an educational program in which parents are actively involved in learning strategies to assist in the child's development. Service include evaluation-assessments, developmental intervention, speech therapy, physical therapy, and other services to meet the specific needs of children and their families.
Mountain Comprehensive Care Center provides Point of Entry services through FIRST STEPS, Kentucky's Early Intervention System (KEIS). First Steps serves children birth to age 3 that have a developmental delay or a particular medical condition that is known to cause a developmental delay. The program provides a wide variety of services and supports in the child's natural environment including:
Service Coordination

Evaluation

Assessment

Developmental Intervention

Occupational Therapy

Speech Therapy

Physical Therapy

Audiology Services

Vision Services

Nutrition

Psychological

Social Work
For more information about the First Steps Program contact: Donna Dyer Program Coordinator Mountain Comprehensive Care Center 104 South Front Avenue Prestonsburg, KY 41653 606-886-4315
SIGHT/ INSIGHTS Program
The SIGHT/ INSIGHTS Programs are collaborative educational and mental health efforts to provide a therapeutic environment for children whose educational, emotional, and social needs have not been met in a less restrictive setting.
The SIGHT/ INSIGHTS Programs are collaborative educational and mental health efforts to provide a therapeutic environment for children whose educational, emotional, and social needs have not been met in a less restrictive setting.
The SIGHT/INSIGHTS Programs represent the most intensive education/day treatment program currently available to students in the community. Alternative placements may be necessary for students who do not show benefit from their participation in the program.
Scheduled parent and family involvement in the SIGHTS/INSIGHTS Programs is required by Medicaid regulations. Active parent participation in the program is expected.
The mission of the SIGHTS/INSIGHTS Day Treatment Program is to nurture and support children identified as having serious emotional disturbance (SED) that is affecting their functioning at school. These children have also been identified as meeting special education criteria for emotionally and behaviorally disturbed (EBD).
The SIGHTS/INSIGHTS team consists of four full-time staff persons including a Special Education Teacher and Teacher's Aide staffed by the participating school district and a Program Director/Therapist and a Program Aide provided by Mountain Comprehensive Care Center.
The goals of the Programs are as follows:
To develop responsible behavior in participating students that is age appropriate

To provide a quality education to participating students

To develop necessary life and social skills
Program Components
Special Education Classes

Behavioral Level System

Group Therapy

Life/Social Skills Development

Therapeutic Plan

Psychiatric Services

Therapy Services
Summer Day Camp
When a child reaches a level of functioning within the SIGHTS/INSIGHTS Program that is comparable to their grade/age level, they gradually begin transition to less restrictive classroom instruction. The goal is to reunite the student back to their home school in a less restrictive environment
For more information about the SIGHTS/INSIGHTS Programs contact
Jennifer Cavins
SIGHTS/INSIGHTS Program Supervisor
Mountain Comprehensive Care Center
104 South Front Avenue
Prestonsburg, KY 41653
HiFidelity Case Management
MCCC is now offering High Fidelity Wraparound Case Management for children and youth ages 5-18 and their families. High Fidelity Wraparound is an evidence based process of case management designed to address the specific needs of the family utilizing a team based approach, in an effort to bring about positive change that the families we serve desire.
School Based Services
Mountain Comprehensive Care Center counselors are available to provide therapy services at the schools in all five counties to address behavioral health issues.
The School Based Therapy Program serves as a model for linking school systems with community mental health services. This unique collaboration between the school and the mental health center forms the foundation for providing a wide range of services to children and families who are seeking assistance with difficulties in their lives.

All schools in each county are staffed with MCCC school based therapists. Parents are encouraged to keep in contact via phone or by scheduling office visits to monitor progress and discuss treatment objectives/goals. Our therapists help children resolve current problems, as well as provide tools to cope with life challenges later on. Services include the following:
Initial Assessment

Service/Treatment Plan

Crisis Intervention

Skill Building Activities

Play-Therapy

Behavior Therapy

Links to Community Resources

Summer Fun Camp

Individual Counseling

Adolescent Substance Abuse Counseling

And More...
iHope Program
The iHOPE Program is for adolescents and young adults who are currently experiencing, have recently had, or who are at risk of having a first episode of psychosis.
Juvenile Intervention Services Program (JISP)
JISP is a comprehensive set of services designed to assist families with services needed for children and youth in Floyd, Johnson, Martin, Magoffin, and Pike counties. The goal is to divert these youth from the juvenile justice system and to prevent out-of-home placement.

Services include assessment, skill building, parenting education, behavioral health treatment, peer supports, and coordinated case management/wraparound services.

CONTACT JISP PROGRAM: 866-851-6440 | 606-262-8926 | jisp@mtcomp.org
SERVICES AVAILABLE

JISP, offered by Mountain Comprehensive Care Center, strives to fill gaps in service for juveniles who have committed offenses or are in need of intervention. To accomplish this, JISP provides services comprehensively in the child's life including at home, school, and community settings in order to improve functioning holistically.

In-Home Therapy Intensive Care Coordination Mobile Crisis Intervention In-Home Behavioral Services Therapeutic Mentors Family Support and Training Substance Abuse

IN-HOME BEHAVIORAL SERVICES

If you have a child or teen whose behavior is making daily life hard for the family, then Juvenile Intervention Services may be the right service for your child and family. A behavioral health professional will meet with you and your child to:

• determine your child's needs and strengths • make a plan to help your child • help your child get other needed services

Staff will work with your whole family to help your child or teen to:

• resolve conflicts • learn new ways to do things • make new routines • set limits • find community resources

INTENSIVE CARE COORDINATION

Intensive Care Coordination may be the right service for you if your child or teen has serious emotional or behavioral needs or if you need help getting all the adults in your child's life to start working together. Intervention services will help you bring together the main adults in your child's life, so that everyone is working together to help your child, including therapists, social workers, teachers, and your personal supports (friends and relatives). You may also ask for a "Family Peer Mentor," a parent trained to help you make sure that your voice is heard. Together, the team will help you and your child reach your goals for your family.

MOBILE CRISIS INTERVENTION

Mobile Crisis Intervention is for when your child or teen is having a crisis and needs help right away. Call your local Mobile Crisis Intervention team. You can call 24 hours a day, 7 days a week. A trained team will come to a home, school, or other places in the community to help your child with the crisis. The team will help you get other services for your child and family.

THERAPEUTIC MENTORS (Youth Peer Specialist)

Some children and teens want to get along with others, but need help and practice learning to talk or act in new ways. A Therapeutic Mentor will go with your child to the places where the child has the most trouble and teach him or her new skills, such as better ways to talk or act with other children and adults.

FAMILY SUPPORT AND TRAINING (Family Peer Mentors)

Do you need support? Family Peer Mentors help parents and caregivers to help their children reach their treatment goals. They are parents or caregivers of children with special needs – they've "been there," understand what families go through, and can share their experiences. Family Partners are not behavioral health professionals, but work closely with parents.

SUBSTANCE ABUSE SERVICES

Though not always necessary, substance abuse services are available when needed.