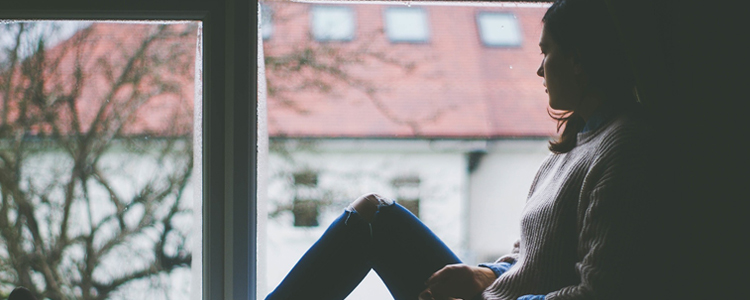 ---
Psychiatric and Psychological Services
If you are experiencing depression or anxiety, your therapist may recommend an evaluation by one of our staff psychiatrists. One of our Psychiatrists or Licensed Nurse Practitioners may prescribe appropriate medications as part of your psychiatric treatment. We also have licensed professionals available to provide psychological evaluations, guardianship determinations and other psychological services.
Substance Abuse
Mountain Comprehensive Care Center has a variety of programs designed to help you overcome your addictions and to focus on recovery so that you can reclaim your normal life.
Veterans Counseling
We have qualified staff to provide Group Counseling services to Veterans. We offer counseling sessions at select outpatient clinics to assist individuals who prefer to receive treatment at a convenient location rather than traveling to distant locations for approved treatment providers.
Community Support Program, Therapeutic Rehabilitation Program & Targeted Case Management
We provide CSP, and TRP services to those with severe psychiatric disabilities. These services are designed to focus on rehabilitation and to assist individuals to build skills that will increase their functioning. These services are available to individuals 18 years of age or older who have a severe mental illness. Case Management is provided by professional staff that assist individuals in identifying and obtaining needed services and supports to enable them to live as independently as possible in their community.
The Community Support Program, (CSP), provides services for persons with severe mental illness as determined by diagnosis, duration and severity of illness. This program is driven by the principles of Recovery and Psychiatric Rehabilitation. Our services are highly individualized and focused on providing support and skill building that will increase clients ability to live, learn, work and socialize in the environment of their choice. We strive to assist clients to increase their success and satisfaction in all environments, with as little assistance form the mental health system as possible.

Services available within the CSP are:

Outpatient services:

The activities of the CSP Outpatient unit are treatment services which include: treatment planning, pharmacotherapy, individual and group therapy, illness education, medication checks, home visits, assessment. Our outpatient groups are focused on the Illness Management and Recovery model, an evidence-based practice. We also provide rehabilitation services which include: assessments, planning, skills teaching and/or skills programming. All clients in CSP services will receive outpatient services. The practitioner and client may decide that additional services may be needed and wanted. Additional services offered are Targeted Case Management and/or Therapeutic Rehabilitation Program.

Case Management Services:

Provides clients with access to services in several types of environments. The key to case management is the relationship that develops between provider and client through connecting skills. The case manager partners with the client to plan for services, link to services/resources and to advocate with and for the client. This service is often seen as the "glue that binds" in the often fragmented mental health system and other service systems.

Therapeutic Rehabilitation Program (TRP):

This is a day program that offers a place for clients to learn life management skills to increase success and satisfaction in a living, learning, work and/or social environment. The setting is purposefully informal to reduce the psychological distance between staff and participants. Members are continually encouraged to assume productive citizenship roles both within the TR and in the broader community.

Peer Support Services:

Peer Support Specialists provide individual peer counseling and peer support groups to individuals suffering from mental illness. Our Peer Support Specialists, while living in recovery, use the skills and knowledge developed from their own background of mental illness. They assist their peers in gaining skills to find their own pathway to recovery by helping them explore their living, social, intellectual, working, spiritual, and physical environments. A holistic approach is used to provide quality care with support and encouragement to make choices to live a life that displays recovery in his/her areas of choice. Peer Support services are available to individuals who are 18 years or older and diagnosed with a mental illness.

Crossroads to Recovery:

Crossroads is a Consumer-Run program that is operated by individuals who are living with a mental illness. The program provides a unique approach to helping consumers with an emphasis on growth, individuality, personal choice, responsibility, accountability and self-help. Consumers can discover their roles and learn to enhance their abilities to live in freedom and recovery. The Crossroads to Recovery program is located in Belfry at the MCCC outpatient clinic and is open to any individual who is 18 years or older and suffers from a mental illness.

Substance Abuse Case Management & Peer Support:

Martin City Clinic now provides Addictions Case Management and Addictions Peer Support. This service is to help link consumers with addiction to community resources and provide support to help promote a healthy life style without addiction.


CSP Client Artwork:

MCCC's Community Support Program is currently displaying client artwork at the Mountain Art Center in Prestonsburg, KY. Art is one of the platforms that our clients are using to speak their message, "I am in recovery. I am an individual apart from my diagnosis. I am more than my mental illness. The mental illness from which I suffer, that has made me human, also gives me insight into what it means to live and not just exist. My message to the world is that there is hope and healing. My artwork displays the example of what it means to recover and live as a normal person with a mental illness."
Specialized services are available to victims of interpersonal violence and are available to family and friends of the victims. Therapists are specially trained to serve victims of child abuse, sexual assault, adult survivors of child sexual abuse, and domestic violence.
Assisted Outpatient Treatment
The AOT team serves individuals who are age 18 or older with a serious mental illness or co-occurring disorder that does not currently meet criteria for invol-untary hospitalization. This pro-gram is designed to work with families and courts to allow these individuals to obtain treatment while continuing to live in the community and in their homes.
The AOT team serves individuals who are age 18 or older with a serious mental illness or cooccurring disorder that does not currently meet criteria for invol-untary hospitalization. This program is designed to work with families and courts to allow these individuals to obtain treatment while continuing to live in the community and in their homes.

The mission of the Assisted Outpatient Treatment (AOT) Program is to work with families and courts to allow individuals with serious mental illness (SMI) to obtain treatment while continuing to live in the community and in their homes in order to reduce the incidence and duration of psychiatric hospitalization, homelessness, incarceration, and interactions with the criminal justice system while improving the health and social outcomes of these individuals.

Eligibility Requirements:

At least 18 years of age
Must have a serious mental health illness or cooccuring disorder
Does not currently meet criteria for involuntary Hospitalization
Does not have a current violent felony charge
Unlikely to consistently participate in services on a voluntary basis
Could reasonably benefit from participation in AOT

Counties Served:

We serve individuals court-ordered into the AOT program in Floyd, Johnson, Magoffin, Martin, and Pike counties.

Services Provided:

Intake Assessment
Person-Centered Planning
Case Management Services
Court Support Services
Living Skills Treatment
Individual Treatment
Psychiatric Scheduling Services

104 S Front Ave
Prestonsburg, KY 41653
Phone: 606-886-8572
Fax: 606-506-5080
Project Manager: Martin K. Meade, Jr, MS